Kundalini Yoga in Princeville, HI
Enjoy deep relaxation and tools to be happy and healthy in your Kauai Kundalini Yoga practice…
Kundalini Yoga & Relaxation Class Schedule
Classes include yoga postures, deep relaxation, plus meditation – all tools to be happy and healthy!
*View various Kundalini Yoga postures here with Diane Cline, RYT (Guru Purkh Kaur)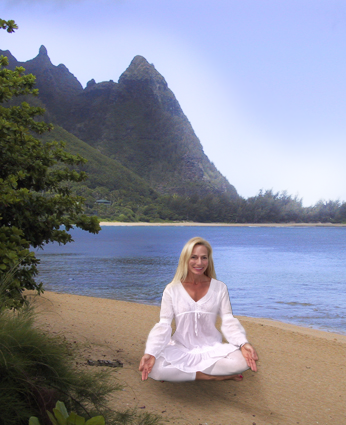 North Shore Kauai Kundalini Yoga Classes
All public classes are $15 each, please email, call or text me to Pre-Register as classes often are sold out. See contact info at the bottom of this page.
7:30-8:45am ($15 at Bali Hai Resort in Princeville, poolside)
12:20-1:45pm ($15 at Pono Kai Resort in Kapaa, meet at pool)
2:00-3:00pm ($15 at Pono Kai Resort in Kapaa, Crystal Bowl concert – on grass area near volleyball net)
Private Sessions Also Available!
Inspirational Yoga & Wellness Retreats on Kauai
Try These Kundalini Yoga Postures!
Please click here for a one-page visual summary of various yoga postures and names, demonstrated by Guru Purkh Kaur (Diane Cline, RYT).