Customized Retreat
Join Diane Cline, RYT, for a custom solo retreat in Kauai, Hawaii
Immerse yourself in paradise...

Immerse yourself in paradise on the north shore of Kauai and explore your custom retreat or spiritual tour options. Princeville and Hanalei are renowned as one of the most majestically gorgeous places on planet earth. Hanalei Bay just received Trip Advisor's "one of the top Ten most beautiful beaches in America".

Our retreat setting, in a luxury, low profile condo setting is walking distance to world class beaches, snorkeling, surfing , golfing, shopping and dining all in Princeville . Drive 3 miles north and you are in quaint Hanalei town with more world class ocean activities and 7 more secret beaches to explore!
Your Custom retreat includes:
7 night stay in luxury lodging (Princeville area) and 3 private sessions with Diane Cline.
Each private session is usually 1.5 hours in length and can have a focus of: yoga, learning meditation, sound healing or having a Stand Up Paddleboard lesson or a private hike to a pool of secret mineral waters. If you have an interest in exploring sacred sites, then you can request a spiritual tour with Diane.
Usually the dates run from a Saturday thru a Saturday, but we accommodate all needs.
You can also set your intention for a "semi silent "retreat for yourself as you listen to your guides.
With over 20 years experience guiding and inspiring others and over 7 years as an Adventurer/waterwoman, Diane can customize your experience however you like!
Looking for new friends?
If you were wanting a retreat with others, we offer 5 GROUP retreats a year in: Kauai, Big island , Bali and Arizona.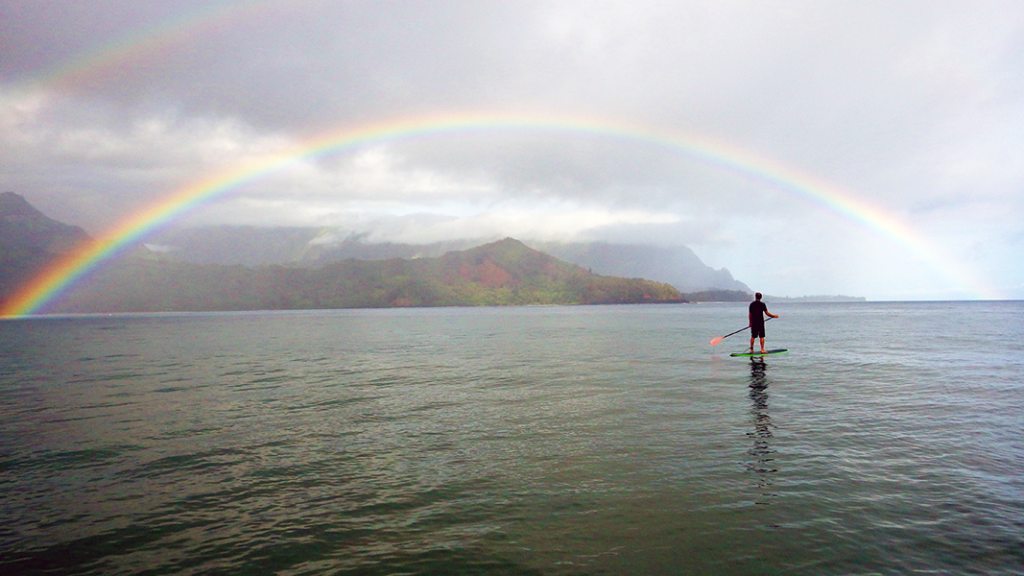 Dates:
On going , all year long on Kauai, where Diane Cline resides.
Dates run from a Saturday thru a Saturday, or Friday thru Friday, or please inquire.
Investment:
Normally $ 2,300
Special pricing of only $1,950 thru August 2017, limited time offer!
Hosted in Princeville in a luxury resort community...
We take pride in offering you comfortable accommodation, a private chef for breakfast and dinners and an environment of laughter and PLAY and we discover self mastery thru adventure. The island of Kauai provides unparalleled beauty & challenge both on the land and sea.
"I felt like I was levitating the whole time!"
~Joe, San Diego (recent attendee)