About Guru Purkh Kaur (Diane Cline) & Yoga Inspirations
Who is Guru Purkh Kaur?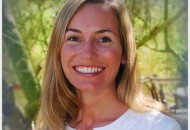 In Kundalini Yoga, we understand that we are here to fulfill a destiny!

~ Guru Purkh Kaur
A Vision to Teach
Guru Purkh Kaur (also known as Diane Cline) has practiced kundalini yoga since 1996. She studied in Phoenix, AZ with the beloved Sat Jiwan Singh Khalsa and Sevak Singh Khalsa. At the end of her first yoga class as a teacher, she had a vision that everyone looked like they were 5 years old! She understood this meant to "teach the children". Thus, the journey began and she convinced the Chandler, AZ school district to allow her to teach Yogaland!, her childrens yoga progam, in public schools.
Diane Cline , Ryt, is a leader in global consciousness, life coach, sound healer, medicine woman, and multi talented in serving others. As the founder of Yoga Inspirations, she has award winning dvds and has served over 4,000 children ( when in the Phoenix, AZ area), yoga to over 3,000 adults and sound healing of several varieties to over 6,000 people while on Kauai.
Propelled by her love for humanity , she dedicates her life to serving and uplifting others. A few of the teachers she has trained with ; kundalini yoga masters ( since 1996 ), 3 of the 13 Indigenous Grandmothers, Hawaiian kahunas, Science of Mind Ministers, reiki masters, Thich Nath hahn, and most of all a consistent on going daily practice.

In 2008, Diane had drastic life changes with the loss of : her husband, her 15 year business, and her home in Scottsdale ,AZ, all within the same month . Relying on her spiritual strength and daily practice , she found the grace and courage to start a new life on the island of Kauai.

Diane naturally inspires others with her radiant personality, patience, stillness, peace and enthusiasm. She understands first hand that any challenges one is given is an opportunity for growth, expansion and living the life of your dreams .

She started giving retreats in 2013 , at the request of her clients, so that people could have a week long immersion in their own soul essence, connection to mother earth , experimenting with different techniques of meditation, yoga and activities , to discover "what works for me"?

Diane assists people in finding inspiration from nature, animals, plants, and their own bodies. Her light is a beacon of transformation, helping each person remember their innate gifts, their true nature and the courage to live the life of your dreams ........why not start now ?!
Bringing Yoga to Kids
Guru Purkh's hard work and dedication blossomed into a program that encompassed three school districts in the Phoenix metro area, sharing children's yoga with over 4,000 students over a nine month period. The Arizona school board Director encouraged her to make a DVD. As a result, Yogaland! The Australian Adventure DVD was produced and became the recipient of six prestigious awards in 2008 including Creative Child Magazine's Preferred Choice Award and a Dr Toy Award.
Kundalini on Kauai
In June 2008, while visiting Kauai, Guru Purkh had direction by Yogi Bhajan, who brought kundalini yoga to the West, to stay on Kauai and serve the community. In kundalini yoga, we understand that we are here to "fulfill a destiny" – hence it is important to follow directions from your higher self. Guru Purkh Kaur is in her fourth year here on beautiful Kauai. Currently, she teaches six weekly classes as well as, two Sacred Sound Gong Meditations and private sessions. Guru Purkh Kaur serves over 3,500 people each year……giving them tools to be happy, healthy and holy, as taught by Yogi Bhajan and Sat Jiwan Singh Khalsa.
Our fans say,
"Can I take you home with me? I need this positive energy every day!" ~Annie, Hanalei, HI